North Kitsap Soroptimist offers annual scholarships to young women, because education is empowerment. And we are dedicated to helping women and girls improve their lives.
Our special grant is the Lynne Martin Memorial Scholarship valued at $3,000. This was established to honor a long-time member who was a strong advocate for education and died suddenly in 2012. The scholarship is for a university, college, or a technical training program that will result in a degree or certification. The selection process begins with a review of a completed scholarship application form, academic records, and extracurricular information.  Those applicants most closely meeting the criteria will be selected for an interview. For further information regarding applying for a  scholarship, please contact us HERE
Application submission open:  February 1, 2023      
Application submission Deadline: Postmarked no later then April 25, 2023

Selection Criteria
The applicant must have attended or be attending school within Bainbridge Island, North Kitsap, or Central Kitsap School District boundaries, including homeschooled; will graduate in 2019 or have graduated from any of these schools; and has been accepted to an accredited college, university, or technical training program;
The applicant must have a minimum of a 3.00 GPA;
The applicant must demonstrate a financial need;
The applicant must demonstrate independence, self-sufficiency, maturity, and use of leisure time as well as the recommendation of adult community members; and
The applicant should be involved in school, community and/or work activities. The application review will focus on range and scope of the activities and depth of participation
Required Application Materials
Letter of interest, including short- and long-term career goals and how the education being pursued helps to achieve those goals
Letters of recommendation
Copy of school transcripts
Any additional support materials an applicant may choose
Scholarship applications should be mailed to:
SIGNK Scholarship
P.O. Box 1594
Poulsbo, WA 98370
Congratulations 2022 Scholarship Recipients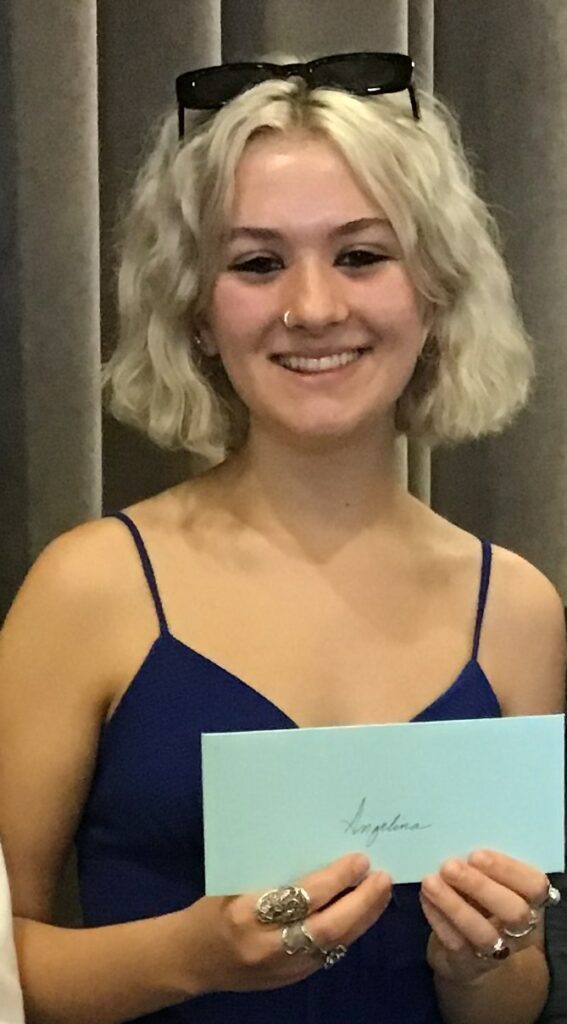 2022 Lynne Martin Memorial Scholarship Recipient Angelina Kollodge
 Angelina has been instrumental in leading her Key club since a sophomore at Bainbridge High School. She has brought the club from 10 members to 75 members. Listed among her other school activities is her involvement with "Circle of Friends"  which fosters inclusion of students with disabilities in the school place. Angelina is a strong young women who has overcome her own difficulties and still takes time to be there for her family members if it just to listen. With her desire to help children and youth deal with mental health and other family issues she has chosen to major in Psychology and attend BYU.     It is with great pride that the Scholarship Committee presents her with the Lynne Martin Memorial Scholarship.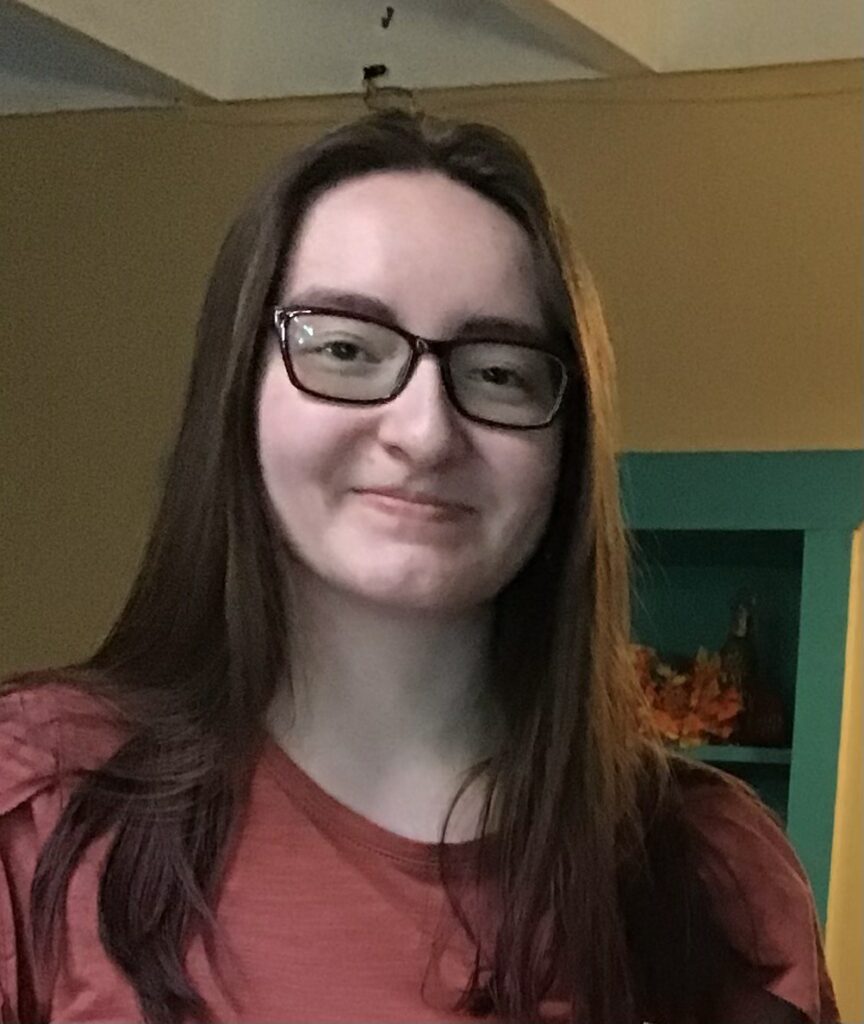 2022 Renewable Scholarship Recipient Emma Binsfield
A graduate of North Kitsap High School. Emma is looking forward to her second year at the University of Idaho where she is an Architecture major.Emma hopes to be able to study architecture abroad in Finland or Italy. Emma's long term goals include continuing on to get her Masters in Architecture and become a licensed Architect. North Kitsap Soroptimist is proud to support Emma once more with a renewable scholarship for 2022-2023.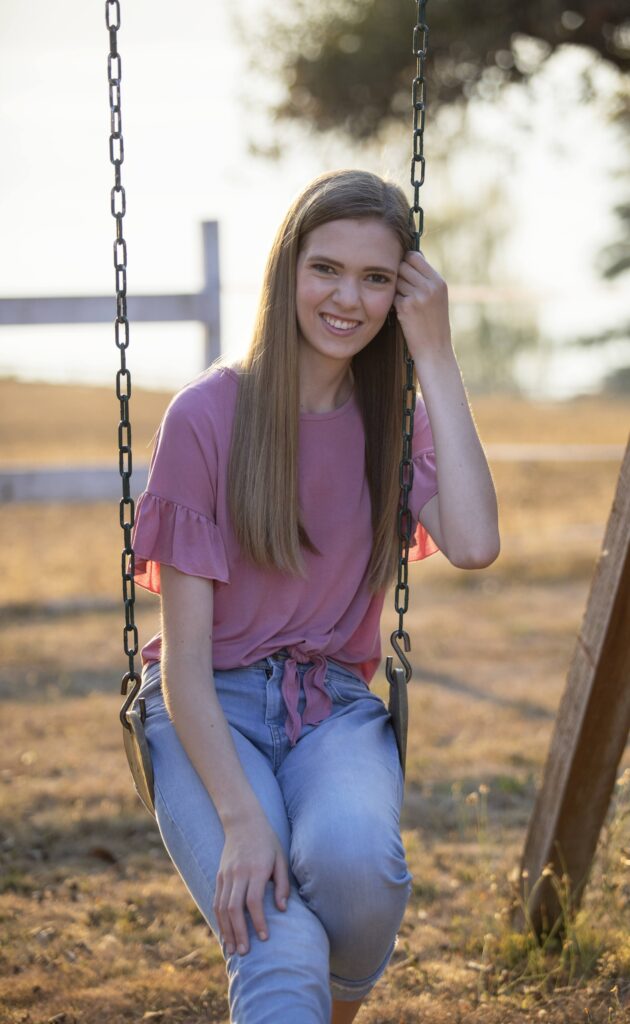 2022 Renewable Scholarship Katie Stuart
Katie Stuart is a recent 2021 graduate of North Kitsap High School from Poulsbo.  As an advocate for education, she worked to supply over 2,000 books for the Little Free Library program.  Katie is attend the University of Pomona where she majors in Romance Languages (both French and Spanish). Katie hopes to go on to earn a Masters in Education. The North Kitsap Scholarship Committee is proud to present her with a renewable scholarship for 2022-2023.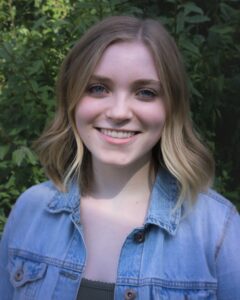 2022 Renewable Scholarship Recipient Mollie Brislin
A 2020 graduate of North Kitsap High school and a Kingston resident has been attending Rider University in New Jersey.
She will be continuing her program with a major in Business Administration and minors in Arts Administration and French.  This summer she is interning with Washington State Dept. of Commerce in the International Aerospace Sector. Mollie plans on graduating early in the Winter of 2023.

North Kitsap Soroptimist is proud to provide her with this scholarship in helping Mollie reach her goals.
Renewable Scholarship Applicants
Past recipients of Greater North Kitsap Soroptimist Scholarships who are continuing with their college or university degree may be eligible to apply for a renewable scholarship. For further information regarding applying for a renewable scholarship, please contact us HERE Open February 15 2023
Required Application Materials
Letter bringing the scholarship committee up-to date with your current and long term goals. What has been the challenges and triumph with your scholastic endeavors.
Copy of school transcripts
Any additional support materials an applicant may choose
Scholarship applications should be mailed to:
SIGNK Scholarship
P.O. Box 1594
Poulsbo, WA 98370