Congratulations 2017 Scholarship Recipients
The 2017 Lynne Martin Memorial Scholarship recipient is Jalena Myers a 2016 graduate of North Kitsap High School and a student at Seattle University working on her BS in Nursing.
SIGNK is proud to have awarded 6 scholarships this year. Congratulations go to:
Leanna Naji a 2017 graduate of Central Kitsap High School will be attending University of Washington in Seattle in the Fall.
Grace Holmes a 2017 graduate of North Kitsap High School will be attending Brigham Young University Idaho this Fall.
Riley Gabriel a 2012 graduate of Fairhaven College @ Western Washington University is returning to the Northwest School of Wooden Boatbuilding to earn a Traditional Large Craft AOS Degree.
Susanna Howes a 2006 graduate of Western Washington University has returned to Western Washington University to receive a Special Education Endorsement.
Lauren Beich a 2017 graduate of Moses Lake High School will be attending Drexel University majoring in Industrial Design this Fall.
Taylor Carthum a 2017 graduate of Chimacum High School will be attending Washington State University with a major in International Business this Fall.
---
The Lynne Martin Memorial Scholarship
Applications for 2017 (Closed April 5th 2017)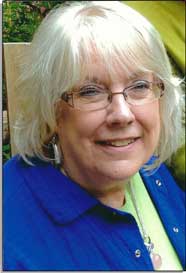 Soroptimist International of Greater North Kitsap offers scholarships each year in the amount of $3000 to qualified females. Scholarships are for a university, college, or  technical-training program that will result in a degree or certification. The selection process will begin with a review of a completed scholarship application form  along with the "financial needs statement", which can be downloaded here, academic records, and extracurricular information. Those applicants most closely meeting the criteria will be selected for a personal interview.
---
Selection Criteria:
The applicant:
Must have attended or be attending school in Bainbridge Island, North Kitsap or Central Kitsap School District  boundaries, including home-schooled or
will graduate in 2017 or have graduated from any school in WA or
has been accepted to an accredited college, university, or technical-training program.
Must have a minimum 2.75 GPA
Must demonstrate a financial need
Must demonstrate independence, self-sufficiency, maturity and a wise use of leisure time, as well as having the recommendation of adult community members
Should be involved in school, community and/or work activities. The application review will focus on range and scope of the activities and depth of participation.
---
Required Application Materials:
1. The Lynne Martin Scholarship Application Form.
2. Letter of interest, including short and long-term career goals and and explanation of how the education being pursued will help to achieve those goals.
3. Statement of financial need.
4. Letters of recommendation.
5. Copy of school transcript.
6. Any reasonable amount of additional support materials an applicant may choose.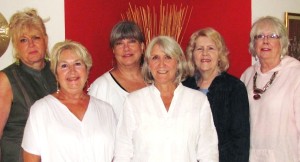 Save
Save