Congratulations 2018 Scholarship Recipients
The 2018  Lynne Martin Memorial Scholarship recipient is Jennifer Allen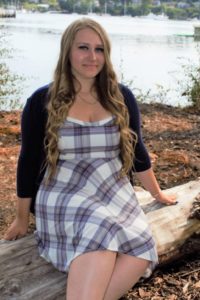 a 2018 graduate of Bainbridge High School. Jennifer wants to study forensic science with the goal of joining a police dept or the FBI. She plans to attend the University of Toronto in the fall for her undergraduate degree, and continue on for her Master's degree, possibly, from UC Davis. Her dream is to work for the FBI.
SIGNK is proud to have awarded 5 additional scholarships this year. Congratulations go to:
Julia will be going to University of Vermont with plans to study biology or molecular genetics for pre-med. Julia is planning to use her education to help women in developing countries achieve access to affordable healthcare.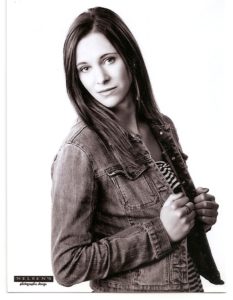 Allison Hilse lives in Poulsbo and plans on attending the nursing program @ Olympic College. She has completed her CNA certification and prerequisites, and is currently working F/T at Liberty Shores.  Her ultimate goal is to be a neonatal nurse practitioner which would require postgraduate work.
Rose Bandrowski lives in Kingston, and attended Bainbridge High School.  Rose will be going to the University of Arizona to study mechanical engineering possibly to work in robotics. Having been active in the STEM program Rose would like to mentor young girls to encourage participation in science and technology fields.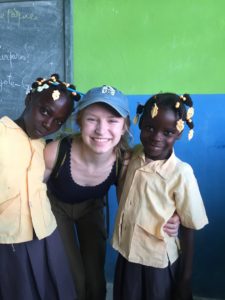 Stella Streufert graduated this year from Bainbridge High School. Stella wants to study global health at Claremont McKenna College in southern California. Stella hopes to use her degree to impact global health practices in impoverished nations.
Grace Holmes a 2017 graduate of North Kitsap High School  was a winner of one of six scholarships that were awarded last year  Grace attended Brigham Young University Idaho this past year and has now  transferred to Brigham Young University Hawaii. Grace was awarded a renewable scholarship to help her continue her dream in pursuit of a Nursing degree.
The Lynne Martin Memorial Scholarship Applications 
Are closed for 2018

come back in January 2019 for new information
Soroptimist International of Greater North Kitsap offers scholarships each year in the amount of $3000 to qualified females. Scholarships are for a university, college, or  technical-training program that will result in a degree or certification. The selection process will begin with a review of a completed scholarship application form  along with the "financial needs statement", which can be downloaded here, academic records, and extracurricular information. Those applicants most closely meeting the criteria will be selected for a personal interview.
Deadline To Be Announced
---
Selection Criteria:
The applicant:
Must be a member of one of North Kitsap communities which include Bainbridge Island, Hansville, Kingston, Keyport, Poulsbo, Suquamish, Indianola, Port Gamble, and Silverdale.
Must have attended or be attending school in Bainbridge Island, North Kitsap or Central Kitsap School District  boundaries, including home-schooled or
will graduate in 2018
has been accepted to/or attending an accredited college, university, or technical-training program
Must have a minimum 3.0 GPA
Must demonstrate a financial need
Must demonstrate independence, self-sufficiency, maturity and a wise use of leisure time, as well as having the recommendation of adult community members
Should be involved in school, community and/or work activities. The application review will focus on range and scope of the activities and depth of participation.
---
Required Application Materials:
1. The Lynne Martin Scholarship Application Form.
2. Letter of interest, including short and long-term career goals and explanation of how the education being pursued will help to achieve those goals.
3. Statement of financial need.
4. Letters of recommendation.
5. Copy of school transcript.
6. Any reasonable amount of additional support materials an applicant may choose.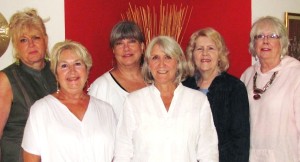 Save
Save